Our wellness area is a real paradise for those who know how to enjoy and relax. With a varied offer we provide the right portion of relaxation during your holidays. (In summer the wellness area is not included in the offer).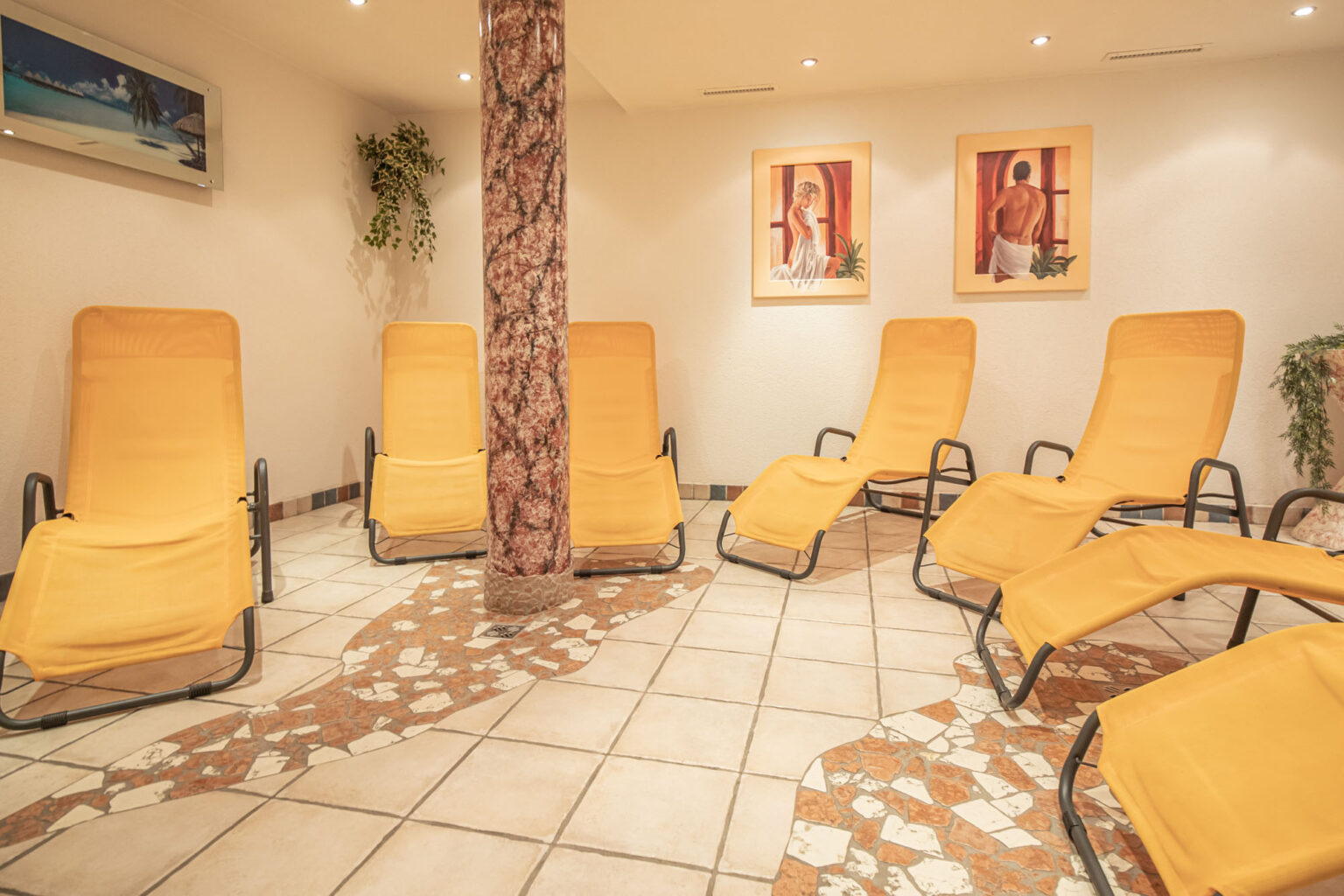 Facilities on our Wellness area
Especially after an exciting day on the slopes or at the hiking paths, a visit to the sauna is perfect to recharge your batteries and provide your body with new energies. The heat helps relax your muscles and cleanse your whole body.
A stay in the infrared cabin provides your body with soothing warmth. The skin absorbs the infrared rays creating deep warmth. This is beneficial for both, body and soul.
Refreshing mountain spring water awaits you in our cold pool. The cold boosts your metabolism and activates new energies, while the heat bench offers gentle and relaxing recovery – perfect for a little rest after a visit to the sauna.
After a sweat bath, a visit to the adventure shower is the perfect ending to a successful wellness program. The massage jets pamper your body with soothing pressure and with the help of the tropical rain function you can be gently refreshed.
The relax area and the relaxation loungers invite you to simply switch off. Forget the hassles of everyday life and listen to the calming music in the background. We think you should treat yourself to a little time out much more often.